Melisande Morgan faces a battle in BLOOD MOON, but she has little idea what it will entail as she gathers her team together and plans her mission to the Djinn Realm.
Amidst budding romances and shocking revelations, we find our team struggling to save the heir to the Djinn throne, while ensuring their mission to Mithras is not a one-way trip.
Here is an excerpt from the first few chapters.
(Be warned: this way leads to unedited words… and a sort-of-kind-of spoiler. XXXs hide the details…)
I stared at Steph, and remained unmoving until she glanced over at me briefly. Then, eyes back on the road, she said, "So what? It's not as if I'm about to head off into the sunset with him and go make a brood of XXX babies. I'm pretty sure that must be illegal somewhere."

I frowned at that then shook my head. "Well, as long as you go in eyes open, Steph. I don't want you to get hurt."

She shrugged, pretending nonchalance though her jaw clenched a fraction; just enough to negate her feigned indifference. "It goes where it goes. For all I know, it's just a crush and he'll snort or fart or something, and I'll be grossed out and wouldn't want to see him again."

I cleared my throat. "Er…that brings me to my next question."

"Which is?" Steph gave me a wary glance, then focused on the road again.

"About XXX(his kind). Are they all…I mean…is everything accounted for…you know," I said waving a hand at my lap while trying, and failing, to hide a smirk.

"Shut up, Mel. That's gross." Clearly she'd caught my crude gestures out of the corner of her eye. Her peripherals seemed to be working just fine.

"What's gross?" I asked, eyes wide and innocent. "Hanky-panky? Knocking boots? Horizontal lambada? Boin—"

"Mel!" Steph yelled, her eyes rounded as she glared at me.

"Eyes. Road," I said firmly, hiding my grin for a paltry three seconds. "Sorry, Steph. I couldn't help it. I mean, seriously, I don't know anything about the anatomy of XXX(his kind). Not certain I'd be able to offer big-sisterly advice you know. Birds and the bees and all…."

XXX: spoiler-care 😉
If you have read Fate's Edge, then you need to know that in Blood Moon Mel reveals what happened to her during her mission to help Kailin stay alive. Want to avoid spoilers? Read Fate's Edge before you jump into Blood Moon.
In case Blood Moon is your first exposure to The SoulTracker Series and you want to catch up, below are the links to check out the rest of the series.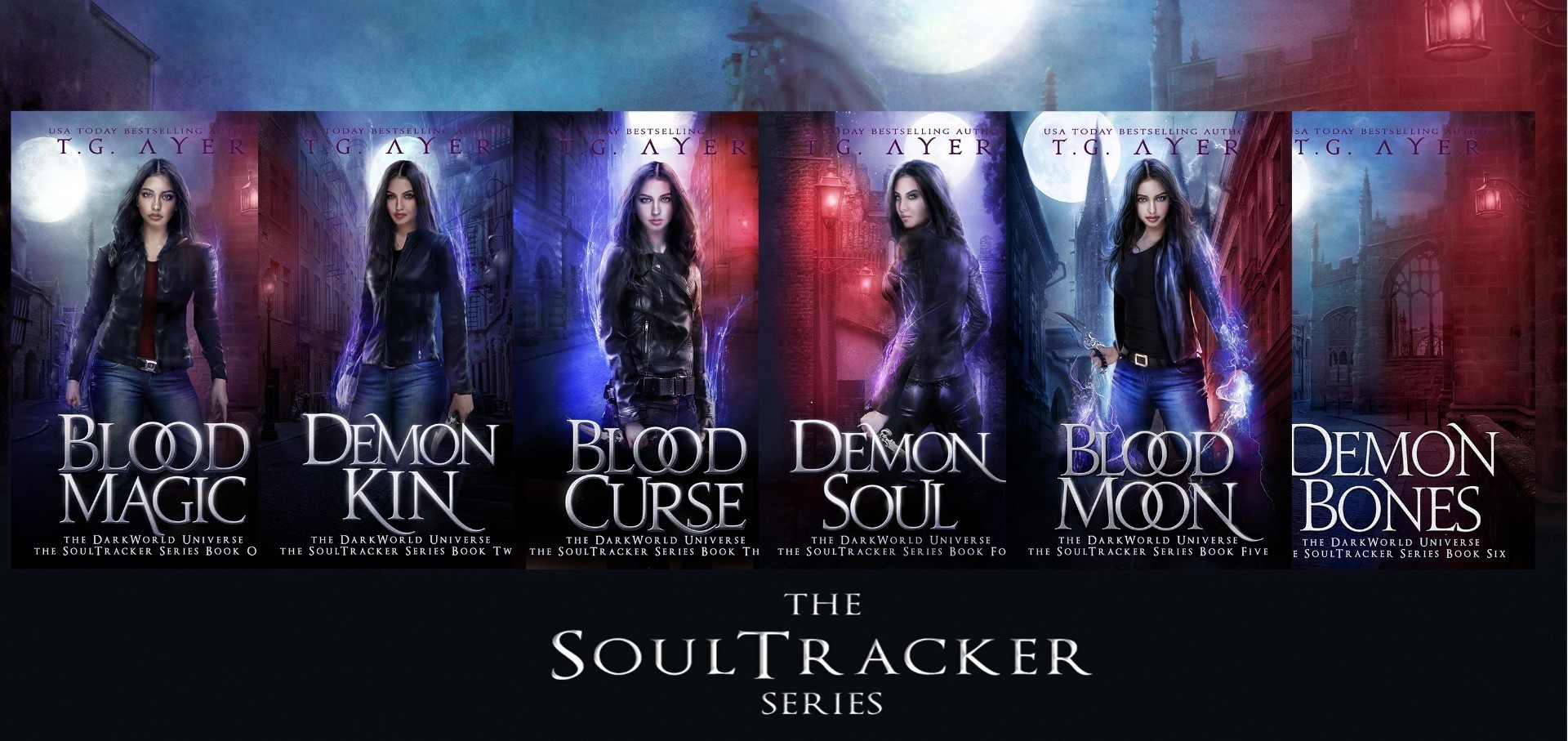 Also, don't forget that the SoulTracker Series is part of the DarkWorld Universe. Explore the DARKWORLD UNIVERSE TIMELINE on my website to find out which books you've read and where they fit within the timeline of the other series: SkinWalker Series and the Chronicles of the Irin.
Oh, and be warned… More series coming soon!